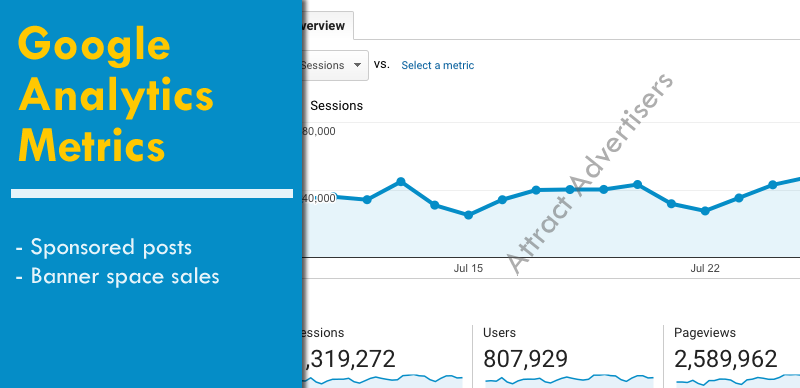 I have worked with Advertisers on my blogs.
One of the things they often ask is your Google Analytics (GA) stats and for the most part, bloggers don't know what to do.
Google Analytics is a huge collection of website traffic and conversion data. Reading and interpreting the data is such a daunting task.
There are things we can't avoid if we are in this business model of selling website space. Advertisers are not stupid. They invest where they foresee results.
NB: If you want me to share sponsored post opportunities with you, submit your blog here for free
Google Analytics Metrics for sponsored posts – Send your GA PDF report to advertisers!
Some of the things often requested are PDF reports of your GA stats. This sounds crazy sometimes because some advertisers work on the assumption that we all know where to get what.
But I have understood this isn't something every blogger can get easily. But the stats are right there in their GA accounts. All that's required is to locate the section and get the reports.
So I want to help you with steps how to get the reports. If you want a bit more on GA metrics, check out Neil Patel's post.
How to setup Google Analytics on your website
If you are using WordPress, this should be quite easy with the help of plugins. Some themes may allow you do it easily as well.
All you will need are the Tracking ID and code snippet. To find these elements:
Sign in to your Analytics account.
Click Admin.
Select an account from the menu in the ACCOUNT column.
Select a property from the menu in the PROPERTY column.
Under PROPERTY, click Tracking Info > Tracking Code.
Checkout this document for more instructions.
Show advertisers your Pageviews and Traffic sources
As a matter of fact, different advertisers may be interested in different set of data. But for a majority of it, you will have to make available your monthly Pageviews and Traffic Sources.
a) Your Pageviews
Pageviews are different from Sessions and Users. Again, check out Neil's article linked above.
Each time a page on your website is loaded (or reloaded), a view is counted. So a visitor on your blog is likely to create many pageviews. The more engaging your content, the more pageviews you get.
So here is how to get a pdf report showing your pageviews for the past 30 days:
Go to your GA account and select a property.
Click BEHAVIOR
Click Overview
Select date range (last month)
Click EXPORT and PDF
b) Your Traffic sources
Most advertisers are going to be interested in where your readers come from:
Search engines
Social media
Direct
Etc
Go to your Google Analytics Account.
Click ACQUISITION
Click All Traffic
Then Channels
Select Date Range (last 30 days usually)
Click EXPORT then PDF
Note that some advertisers may request for more reports to justify some stats.
Sharing your Google Analytics Dashboard.
Some advertisers may ask you to share your Google Analytics platform with them.
Don't panic!
They want limited access to your dashboard to be able to analyse your traffic for proper decision. But you should only add them at the view level. They have access to only that view with the permissions you provide.
Follow instructions on this page to share your GA account.
How much do you charge per banner/sponsored post?
This is one of the questions I get so often but the truth is there is no formula. There are several factors that should be considered.
For banner ads, things may be different as this is short term. Going by counting pageviews could be a solid foundation to build on. Advertising networks use this factor to determine how much to pay you per thousand impression (CPM).
If you have 50,000 monthly pageviews, you should consider (50000/1000)*x (where x is cost per thousand views)
So if you are charging $1.7 CPM, that brings you to 50*$1.7 = $85
Your CPM will be determined by a series of factors including your niche and brand strength.
Sponsored post pricing is a different ball game. The pageviews only help perceive the popularity value of your blog. Though advertisers will be looking at current exposure from your blog and social media coverage, there is a huge importance placed on the long term SEO backlink benefit.
For a blog that gets 20,000 monthly pageviews and domain authority (For SEO) of 30+, charging anything below $150 per sponsored post (dofollow backlink or not) would mean devaluing your property. But don't forget your niche and brand also count a lot.
Well, I don't want to stress on this for now. I wanted to simply help you generate your Google Analytics PDF report for your advertisers.
I will be posting more on this in the days ahead so signup to my blog so you don't miss anything.
I'd like to hear from you in the comment box below
Please share this post on social media
Comments
comments